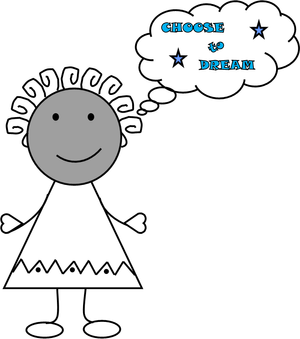 Our mission is to empower and support the dreams of young ones from diverse backgrounds, especially the underprivileged, to reach their fullest potential in honing their talents and skills in the arts, communication and leadership related fields. This development will include providing them resources for career mapping, monetary support and produce or partner with programs that help develop them in real life experiences. As well as, provide professional mentorship in their field of interest.

Our Vision
  
Youth
Strengthen and Develop Youth for a Successful Career Path

Health & Well-being
Produce an Environment that Creates a Positive Energy Flow that Empowers Confidence and Determination

Member Engagement
Create a Self-Motivated Resourceful Youth Culture that Represents Professionalism, Leadership and Mentorship

Expanding the Choose to Dream Reach
Establish this Specialized Youth Presence in all Communities through High Energy Interactive Avenues with the Opportunity to Perform in Diverse Venues

Staff Development
Maintaining an Active Mission Driven Staff that is dedicated to the Forward Progress of our Young Society and our Future Leaders

Enhancing Mission Awareness

Reinforce Choose to Dream as a Cause-Driven, Mission-Based Organization

We Believe

It is our belief that empowering, engaging and supporting the youth at the onset of their career decision making will greatly increase their success rate in reaching that dream or desire while being productively guided. This in turn builds a more responsible, productive and professional young society that produces quality leaders for tomorrow.

Enhancing Partnerships  

Choose to Dream deems it is vital to collaborate with organizations that share a common interest and passion for investing in our young society through the channels of the arts, communication and leadership.  A pivotal element to creating these real life scenarios is being able to perform in diverse venues ranging from  historical to modern state-of-the-art facilities, on a local and national level. In order to expand the Choose to Dream reach, it is necessary to build productive long standing relationships, so that together we empower and support our young society to build a better tomorrow ...today.